The Bug Out Tomorrow!!!
Friday, January 29, 2010
Judges Lil Rock, E-Swift and Reveal
Dj's
Kid Riz
Jaba One
Mane One
Charlie Rock
more to be announced.
2 on 2 Bboy Battle for $500 in cash and prizes($250 cash and $250 in Armory Gear)
1 on 1 Poppin Battle for $200 in cash and prizes($100 cash and $100 in Armory Gear)
Cipher King presented by THEBBOYSPOT.com
for $250 gift certificate to THEBBOYSPOT.com
Graffiti Exhibitions
Graffiti Pocket Can Piece Battle for $100 gift certificate to Armory.
CIPHERS CIPHERS CIPHERS!!!
BBQ. Food. Drinks.
$10 at door. Kids under 13 FREE.
320 16TH STREET
SAN DIEGO, CA 92101
1pm-8pm
for booth space hit up iamcros1@aol.com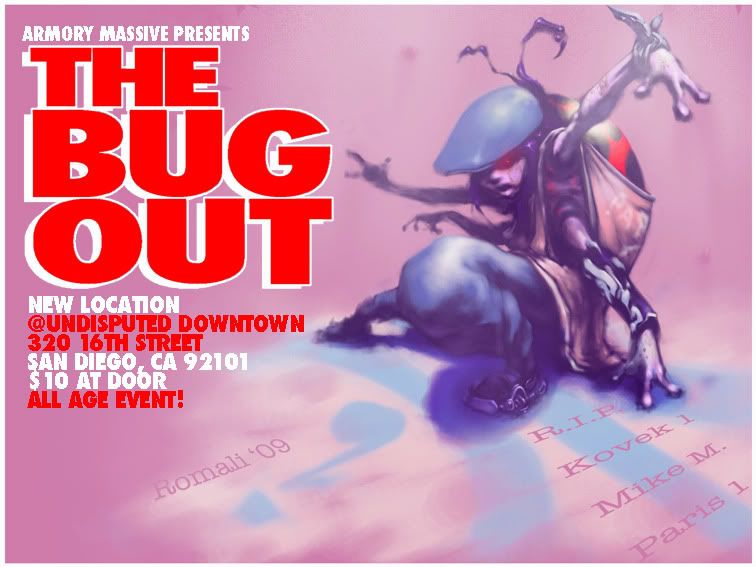 posted by Armory Survival Gear at 3:04 PM 0 comments