Big weeks ahead in San Diego!!!!
Tuesday, April 19, 2011
Big week in San Diego this week!
Up first we have the almighty 4/20 Festival by SeedleSs. This year there doing it up real big with the living legend himself Snoop Doggy Dog!?!? Also just added is the A-Team Abstract Rude & Aceyalone! Tickets available at 4th and B Box Office and Armory 803 F St in downtown SD! 619-238-8151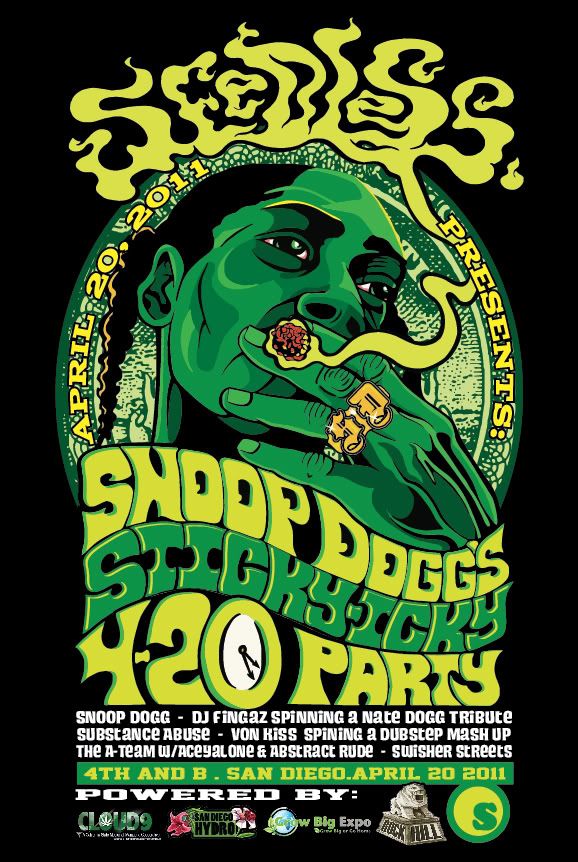 Also this Thursday at U-31 Generations Party we have Dj Neil Armstrong returning for an encore performance. If you havent heard this guy spin live then you definitely have to come through.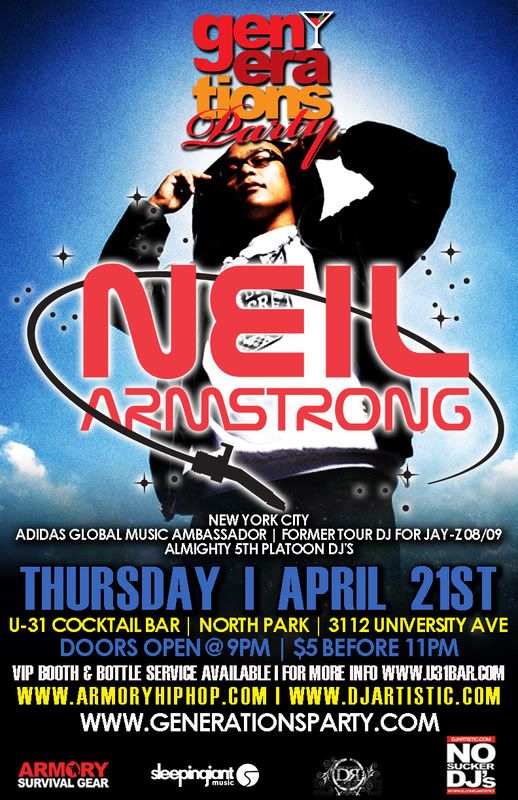 Check the adventures of Neil Armstrong with the video clip...
Also check out the clip of the Generations Party every week! Only at U-31...!
Next week we have a big week as well!!!! Spread the word....
Zion I and Grouch on Wed. @ House of Blues! ALL AGES!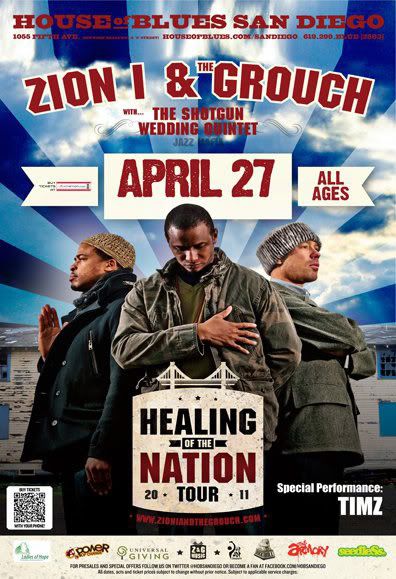 mighty Crown and David Rodigan make there San Diego debut Thursday at Soundwave!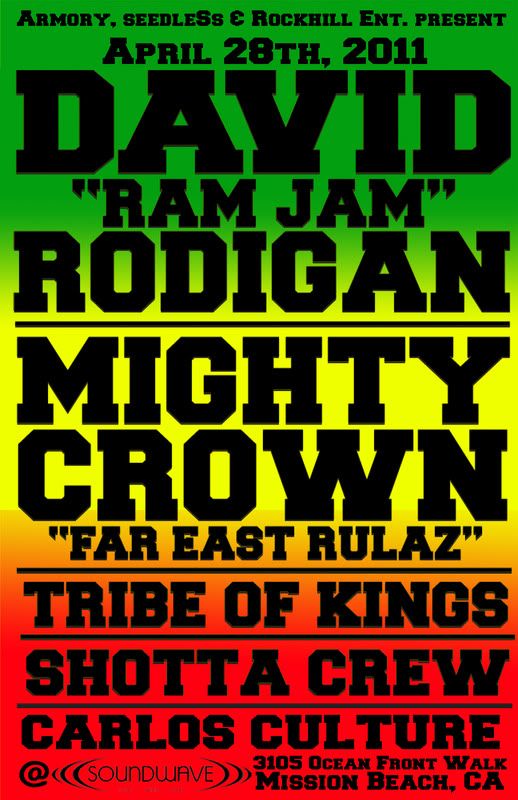 And Dj Spinna from New York comes and hits our El Camino House Party(Every Last Friday of the month) to play a 4 hour set!!!