What's going on this week?
Monday, January 11, 2010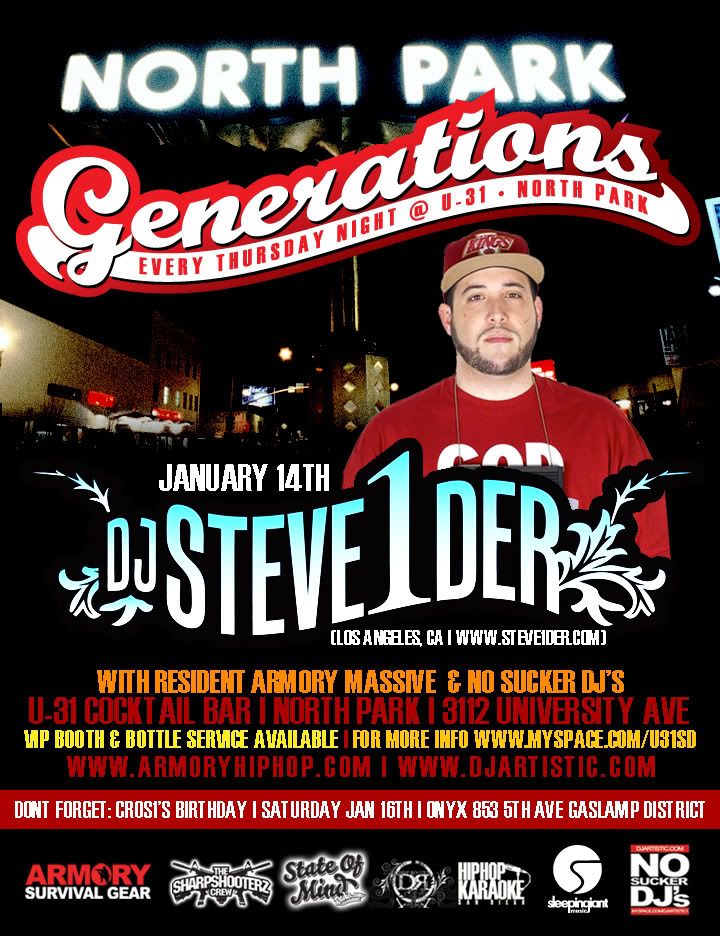 This Thursday will be our second "Generations" Night (formally 80's & 90's night) @ U31.
Sound providers for the night willl be Armory Massive & special guest, DJ Steve1der.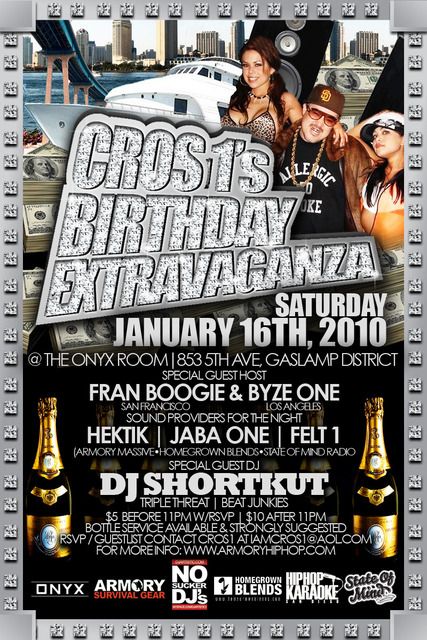 This Saturday we will be celebrating CROS1's birthday at the ONYX ROOM 853 5th ave.
Hosted by Fran Boogie (San Francisco)
with DJ's
BYZE1 (Armory Massive, Los Angeles)
JABA ONE (Homegrown Blends & Armory Massive, San Diego)
HEKTIK (State of Mind Radio & Armory Massive, San Diego)
FELT1 (Armory Massive & STRS, San Diego)
Special Guest DJ
SHORTKUT (Triple Threat/Beat Junkies, San Francisco)
posted by FELTWEEZE at 9:38 AM