San Diego Happenings...
Thursday, April 2, 2009
Tonight 80s and 90s Night w/Dj Seize....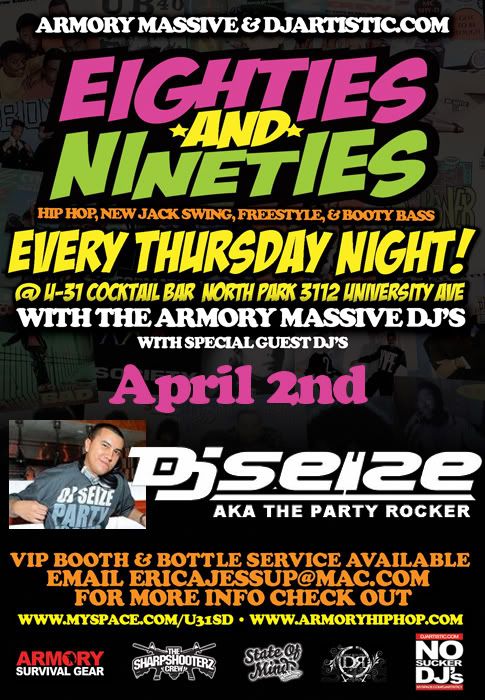 Also this weekend the Hip Hop Karaoke every first Friday....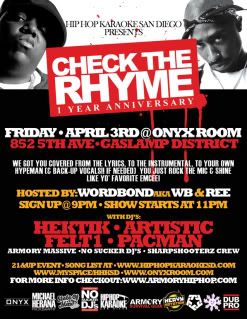 The Jump Off Every First Saturday of the month @U-31
Some upcoming events to jot down on the calender...
Ladies Night at 80s and 90s Night...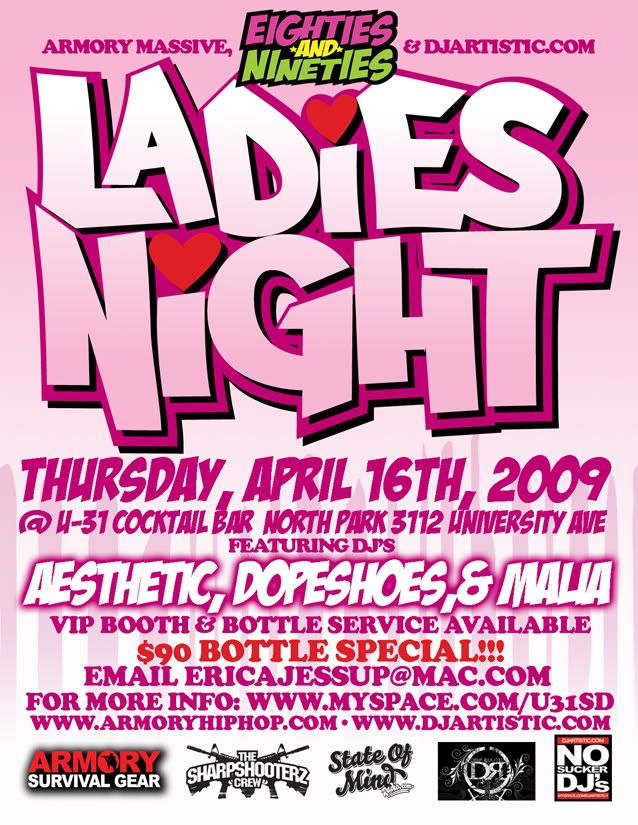 Old School Dance Contest!!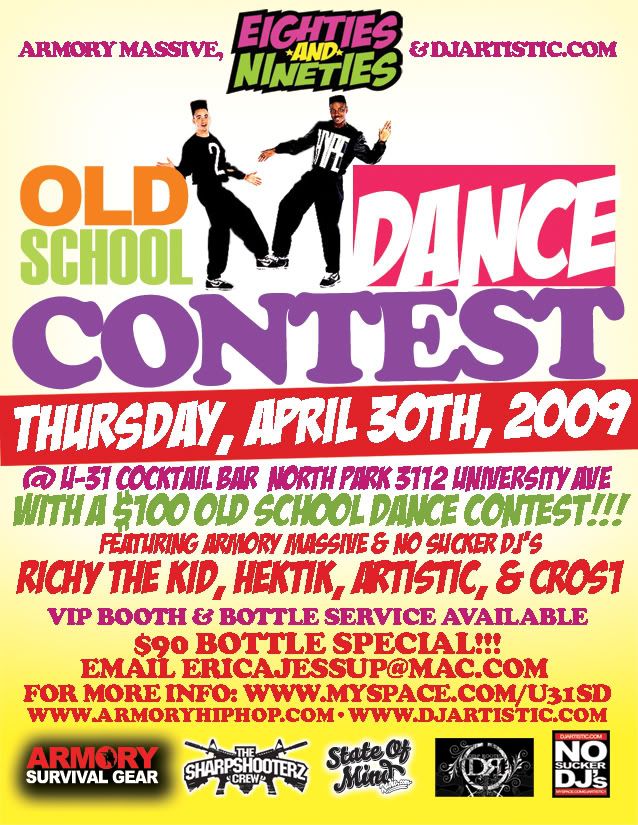 And legendary Dj/Producers Dj Spinna coming in May...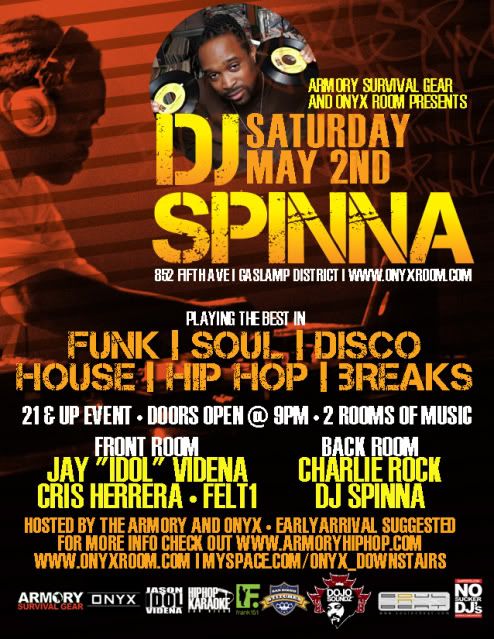 also on a side not any ladies that have a group of 10 or more interested in a complimentary bottle please hit us at iamcros1@aol.com
posted by Armory Survival Gear at 4:34 PM