EVENTS EVENTS EVENTS!!!
Tuesday, April 28, 2009
Ok so this weekend is one of those weekends where it just doesnt stop!!! Wed to Saturday non stop crazyness. Forreal! Keep scrolling down and mark them all down on your calender!!!
Wednesday Night Sure Shot....This is for my South Bay heads...Paradise Hills, Chula Vista, National City, Eastlake, Otay Ranch, where ya'll at? Come through Smoke some Hookah, Eat some grub and drink some beers...its all gravy....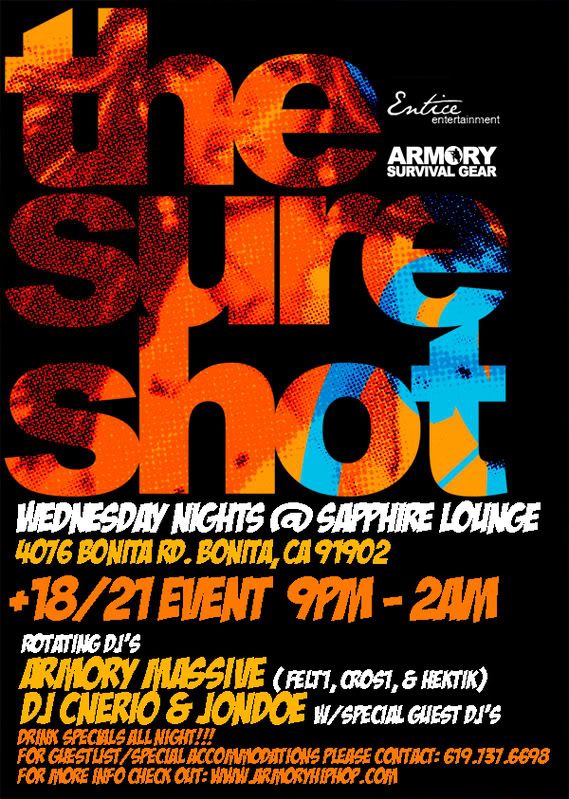 Oh man this one is gonna be good. Every Thursday Night has been crackin for weeks on end and it wont stop here thats for sure. Old School Dance Contest for $100. Get your old school dances together and get in the contest.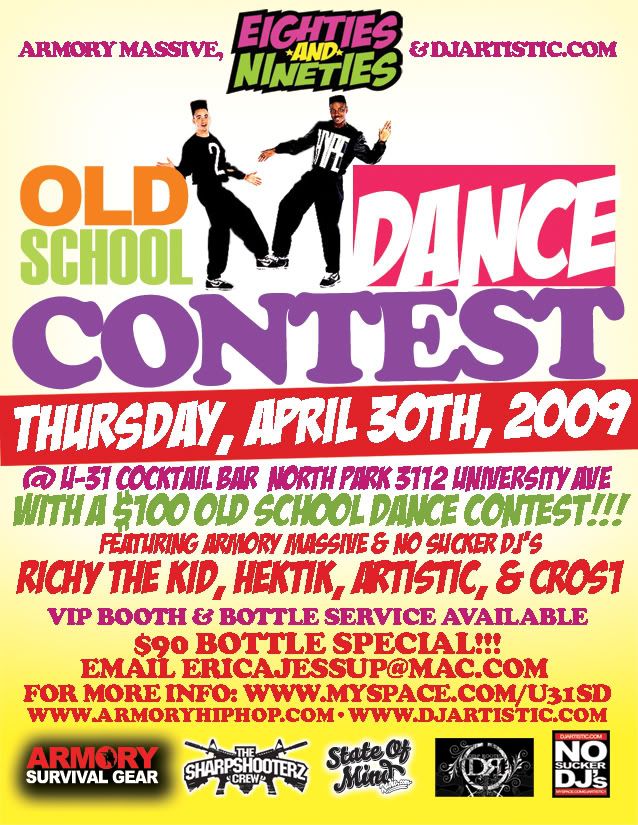 Hip Hop Karaoke friday Night!!!! Get down to the sounds of some godlen age hip hop. Hosted by Ree and WB.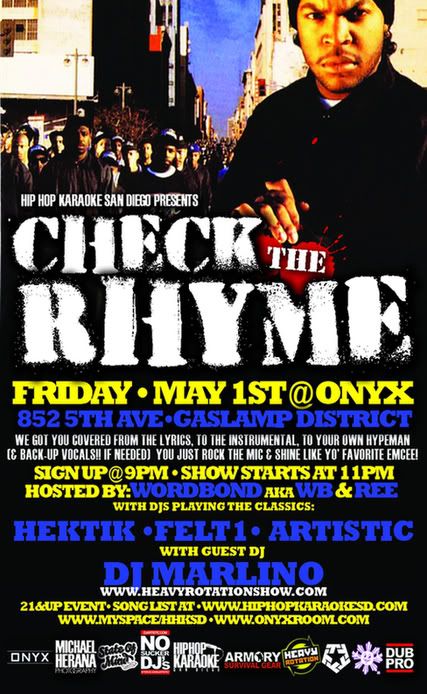 Jump every First Saturday of the month with the Armory Massive and No Sucker Dj's crew!!! Dj Artistic and Hektik will be supplying the beats all night long.
Dj Spinna at Onyx Room w/Dj Charlie Rock and Felt1 in the building as well!!! This is definitely not one to miss. Dj Spinna's first time in SD!!!!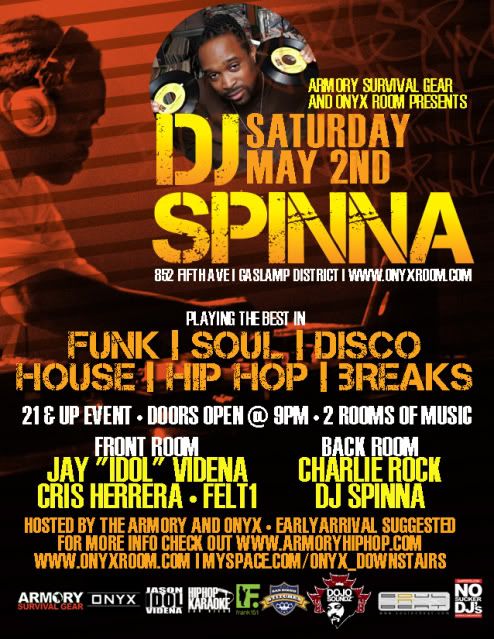 posted by Armory Survival Gear at 12:02 PM