SD Happenings....
Friday, March 27, 2009
Whooo last nights 80s and 90s Night was off the hook opening sets by Richie the Kid and Felt1, Emphatic putting it down lovely and Kutfather blazing it up like only he does. And CROS1 bringing it home at the end.
Tonight San Diego Beat Battle Round 5 by Armory and House of Rep.
also check us out tomorrow night at Onyx Room.
also just announced in May we will be bringing out DJ Spinna!! From NYC. This will be his first time in San Diego so be ready to goooooo!!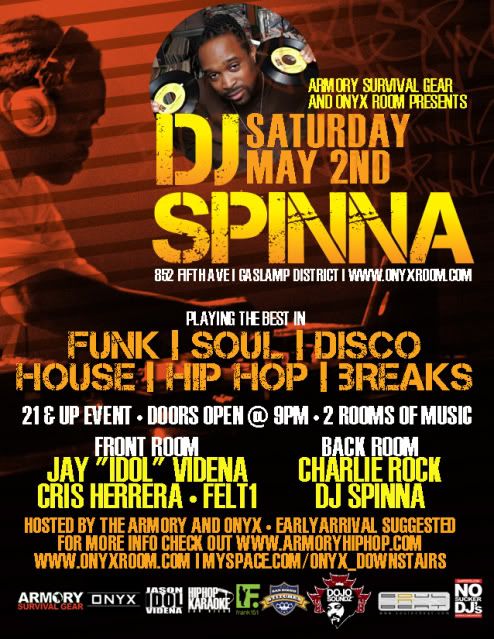 posted by Armory Survival Gear at 12:33 PM