Inside the Circle X Armory Official TShirt out now!!!
Monday, February 23, 2009
Very Very Very Limited run....gettem now!!!!
We were asked by Marcy Garriott the director of this film to make some official shirts so we just took the logo and put our popular logo on the back to present this unique tshirt. Let everyone know your down with the cause.
www.ArmoryHipHop.com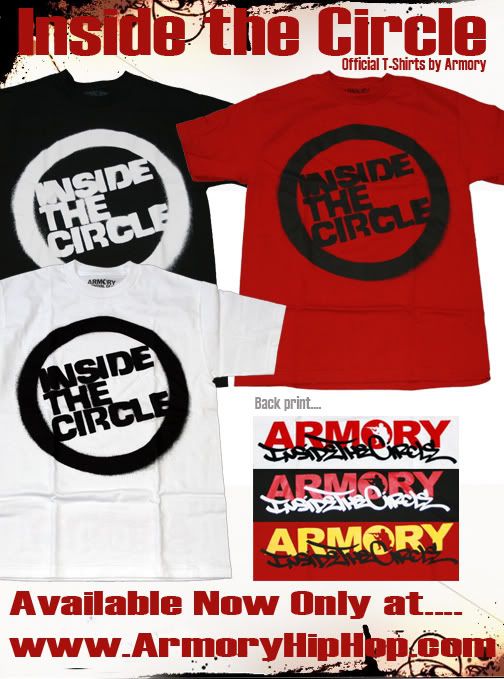 Check out the documentary on MTV2 this week....
Tues Feb 24 at 5 pm EST/PST (4 pm CST)
Tues Feb 24 at 11 pm EST/PST (10 pm CST)
Thur Feb 26 at 2 am EST/PST (1 am CST)
Fri Feb 27 at 8 pm EST/PST (7 pm CST)
Sun Mar 1 at 9:30 am EST/PST (8:30 am CST)
Thur Mar 5 at 2:30 pm EST/PST (1:30 pm CST)
heres the trailer if you havent seen it already...
posted by Armory Survival Gear at 1:18 AM