Supreme Soul in San Diego this Tuesday!
Sunday, December 7, 2008
The homies from Supreme Soul will be in San Diego from Monday to Wed. Heres an event going down on tuesday its for charity so support the cause.
Also more of our fams will be on the line up with the likes of Bambu, Blue Scholars, Sn or Ran and Virus, and the beautiful Ashley Robles. This should be a dope event not to be missed!
For more info go to http://www.pnoyapparel.com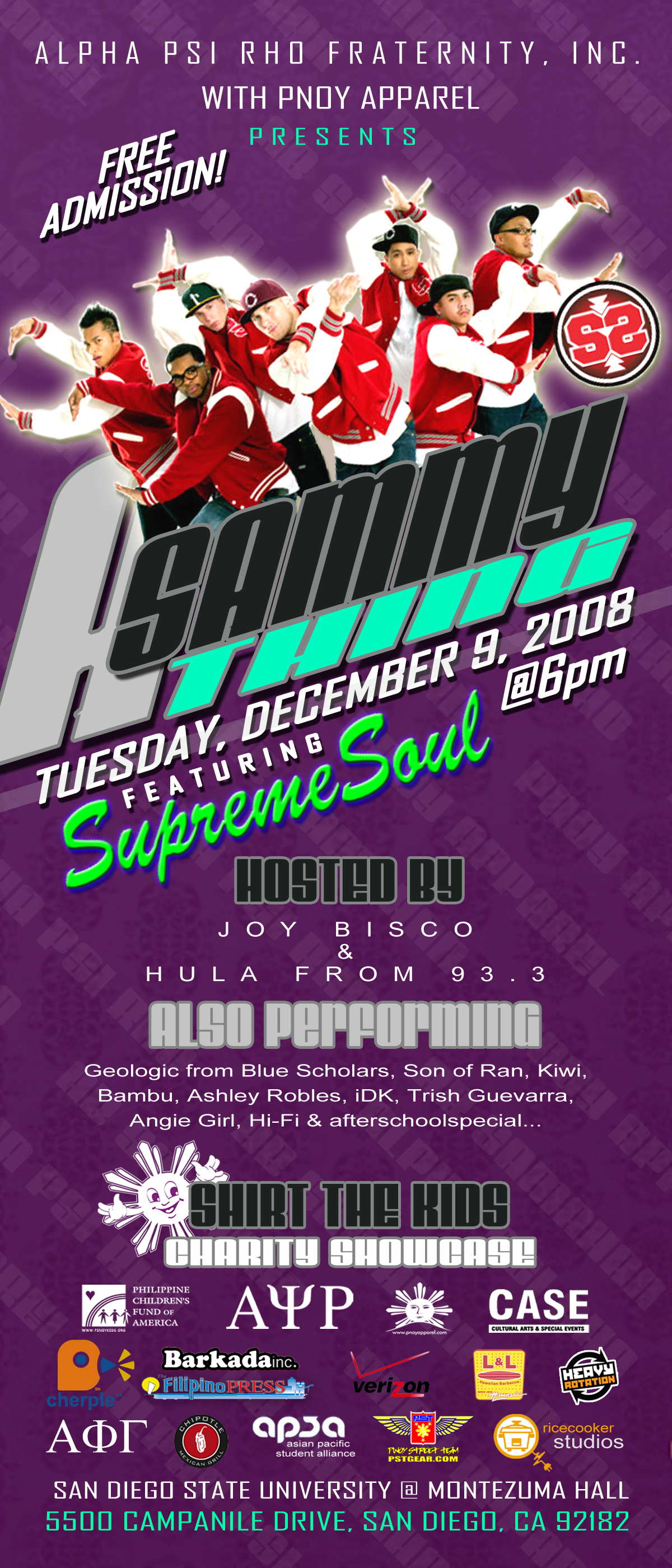 posted by Armory Survival Gear at 5:43 PM