CROS1 and Jalen on Ellen Degeneres Show....
Friday, October 17, 2008
Ok ok well maybe not me but hey my picture was on the show loud and clear HAHA....ofcourse rockin the Armory Padres Throwback design which is sold out now but will be out again in a few weeks. HAHA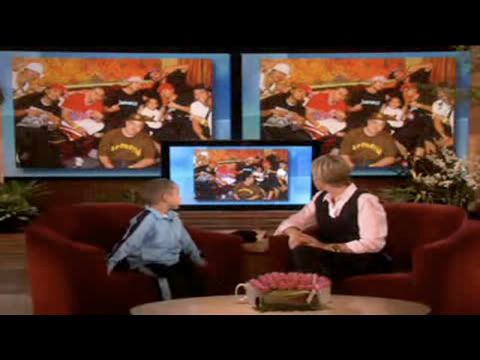 Big ups to Jalen doing it big once again....If you dont remember he was one of the two young Bkids that battled in front of the packed crowd at the Freestyle Session 11 Year Anniversary. Hes been steady doing his thing and shoot just imagine hes only 7!!! Looking forward to seeing this young kid grow through the dance.....
Heres the full interview and show....
posted by Armory Survival Gear at 6:26 PM