Tonite Tonite Tonite....
Thursday, July 3, 2008
Legendary Diamond D will be in the place to be for another Armory Massive Dojo Sessions sure shot....dont miss out.
Email
IamCROS1@aol.com
for guestlist before 5pm.
GUestlist entitles you to free admission before 10pm and $5 after. EARLY ARRIVAL SUGGESTED!!!!
BUS STOPS BACK BABY!!!!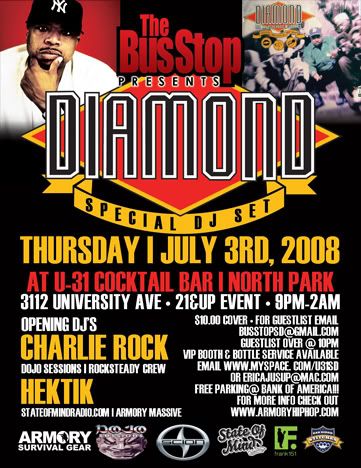 posted by Armory Survival Gear at 1:15 PM